Hey! Hey! Hey!
What have you been up to since you last read my blog?
It is 00:47 as I write this article. Canon in D by Pachelbel is playing in the background and my eyes are laden with sleep but… I must keep writing. Today is 31st May 2020 so there's no two ways about this. It is either I write or I write.
I reduced the frequency of publishing my articles from weekly to monthly due to [insert lame excuse].
So where were we?
Oh yes, we were checking up on each other.
Personally, I am really enjoying the perks of staying at home and having flexible working hours. I have unearthed talents, skills and abilities I didn't know I had. Yesterday, I tweezed my own eyebrows for the very first time and you know what? I nailed it! I am so proud of myself. My eyebrows are on flee-ee-eekk!
I am slowly but surely turning into a DIY Queen.
I have also challenged myself physically and broke my own personal record of walking 25km in 4 hours 40 minutes. That was another proud moment for me. I am now working on improving my speed.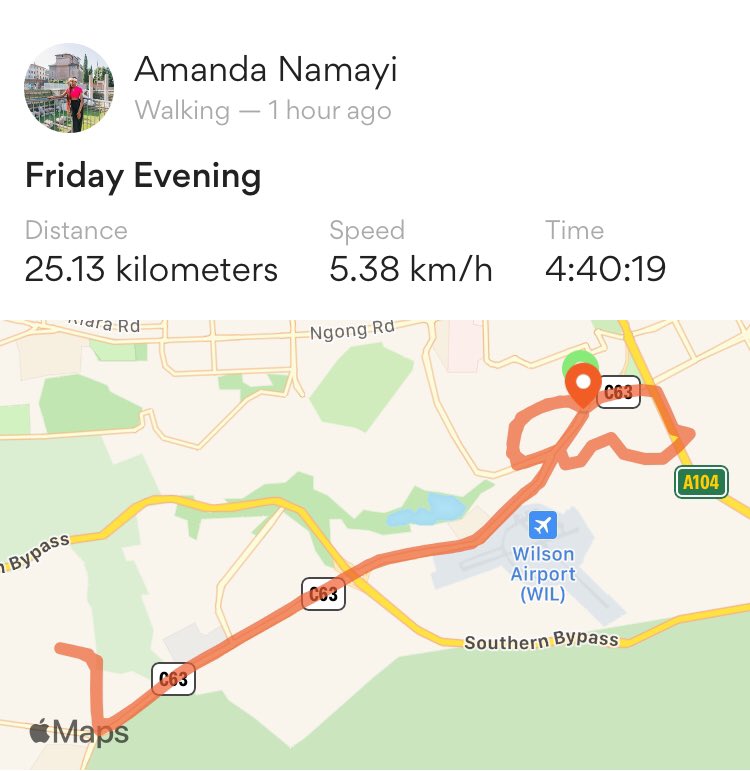 Being the last day of the month of May, I would like to do a stock-take of how the past two months have been since the declaration of coronavirus as a global pandemic. I had already started off by appreciating the flexibility that staying at home brought about for me. I am thankful that there was no total lockdown in Kenya so I could still move about and have my walks.
On the professional front, I was approached by TMG ThinkTank to be part of the team that would be reporting on the effects of Covid-19 on the Agriculture sector in Africa. This was and still is really exciting for me! Indeed God makes rivers in the desert place. I have grown in my writing as I can now report scientific matters simply and succinctly. Hi five to that!
Something else I am grateful for is that I have been wearing clothes that I haven't worn in a long time because:
I've lost weight
I rearranged my wardrobe and "re-discovered" some clothes from way back when 🙂
Next on my gratitude list is that I am a member of a virtual Bible Study group that I really enjoy! My friend Vanessa asked me if I would be interested in forming an online fellowship to build my spiritual muscle given that churches were closed physically. I said yes to it and it's been about a month and a half of growing in the matters of Christ. We meet weekly to discuss Bible Study plans and to pray. I totally love it!
Due to the fact that I orchestrate the course of my day, I find that I am able to spend more time in devotion. This has been an amazing experience. I even made more friends on the YouVersion Bible App. There's a particular person I usually have conversations with on the App yet I've never met him before neither do I know him in person but it's been fun… Hihihi!
On the other hand, I miss my parents so much. I have not seen them in several weeks and I am looking forward to spending time with them again. This year was the first time I spent my Easter alone …
Secondly, I really miss travelling. I relish the excitement of being in a new place, experiencing new things and meeting new people.
Speaking of new people, I reconnected with a former school mate of mine from campus whose really been cracking me up (he is extremely funny). This blast from the past was out of the blue but definitely a welcome dose of fresh air. I love laughing so no complaints here 🙂
The aforementioned testimonies are just but a tip of the iceberg of God's goodness in my life. I cannot possibly enumerate each and everything that the Lord has done and is doing in my life.  His grace, mercies and favour are abounding. I am a child of God. I am alive. I am healthy.
Over to you now. What blessings do you thank God for ever since coronavirus was declared a global pandemic?
Let's talk in the comment section below.
In closing…
Stay safe. Wash your hands. Laugh more than usual. Brush your teeth and drink lots of water. In no particular order… Lol!
God loves you.
XO,
That Lady